Our award-winning apps are a great way to ensure kids are ready for school and life success. From fine motor skills to math concepts to correct letter formation to spatial reasoning, our apps are instructionally sound, easy to use, and fun to play.

Join our mailing list to stay up to date on our apps and learn more about how our apps can be used as therapeutic tools and improve academic performance.

Learn how fine motor skills improve reading and math performance.
NEW!! Dexteria VMI - Assess and Practice Visual-Motor Integration Skills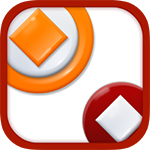 Assess and practice VMI skills! Skills covered include: Visual Figure-Ground * Visual Discrimination * Copy-Build * Visual-Motor * Visual-Perception.



Dexteria Dots 2 - Practice Motor Skills while Learning Math Concepts
Dexteria Dots 2 helps kids practice fine motor, visual motor, and visual memory skills while playing a fun math game that teaches greater than/less than/equal to/ from a conceptual standpoint. Equally playable on iPhone or iPad, the app will appeal to kids from age 5-10. This is an essential app for OTs and math teachers!

Watch the Dexteria Dots 2 video demo.



Dexteria Dots - Get in Touch with Math

Dexteria Dots is a fun, intuitive math game that teaches the concepts of number sense, addition, subtraction, and relative size. Equally playable on iPhone or iPad, the app will appeal to kids from age 2-8. Fast fingers earn bonus dots as the player masters a variety of challenges and difficulty levels. Parents, teachers, and OTs will love it, too!

Watch the Dexteria Dots video demo.




Dexteria Jr. - Fine Motor Skill Development for Toddlers & Preschoolers

Dexteria Jr. is a set of hand and finger exercises that help develop fine motor skills and handwriting readiness. The activities are specially designed for kids age 2-6. New characters, sprite animations, music, and sound effects all add up to a fun and engaging experience for toddlers and preschool-aged children.

Watch the Dexteria Jr. video demo.




Dexteria - Fine Motor Skill Development for Grades K - Adult

Our flagship app Dexteria is a set of therapeutic hand exercises that improve fine motor skills and handwriting readiness in children and adults. The exercises take advantage of the multi-touch interface to help build strength, control, and dexterity.

Watch the Dexteria video demo.



LetterReflex - Overcoming Letter Reversals & Backwards Writing in Early Childhood Development & Dyslexic Children

LetterReflex is a fun way to learn the correct orientation for common letters "b" or "d" and "p" or "q" and numbers 3, 6, and 9. The activities use kinesthetic learning to teach mapping of left/right sides and correct letter/number formation.

Watch the LetterReflex video demo.



P.O.V. - Spatial Reasoning Skills Development
P.O.V. (Point of View) is a set of activities that teach spatial reasoning skills through fun, challenging, interactive activities. These spatial reasoning activities help develop an understanding of left and right, and math and mapping skills.

Watch the P.O.V. video demo.



Attention Schools and other Volume Purchase Program Customers:
We've created special versions of our OT apps just for you.
Dexteria Jr. VPP now available!.
Buy these special VPP versions to get the best pricing and easiest code administration. These versions have the same award-winning activities as the originals, but have multi-user tracking and reporting built-in.

Apple's Volume Purchase Program (VPP) is available in the following countries: Australia, Canada, France, Germany, Italy, Japan, New Zealand, Spain, United Kingdom, and the United States.
Our apps have received numerous awards and accolades from around the web: